Pet Travel Checklist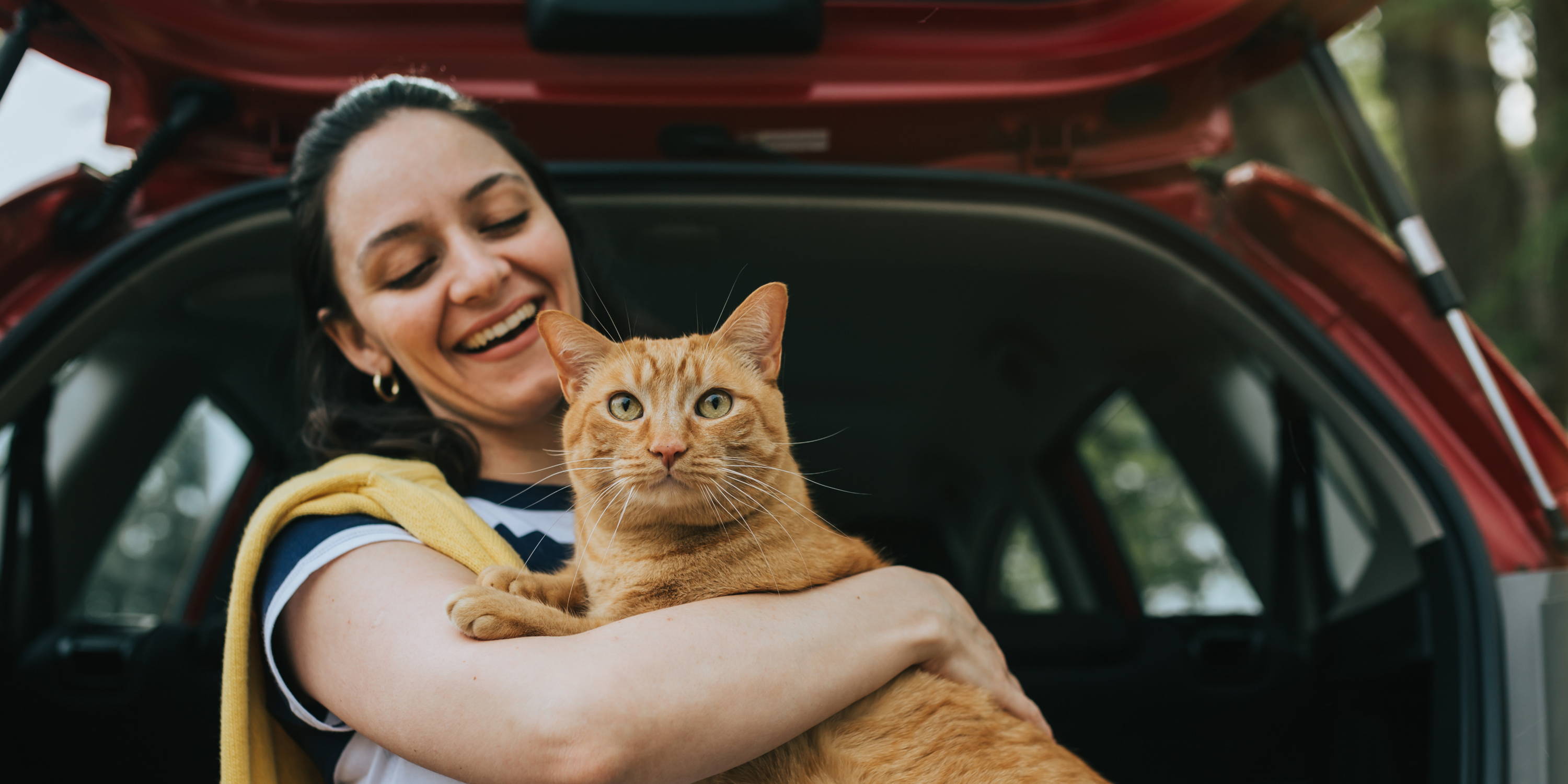 Plan and pack for a perfect pet holiday

Planning a pet vacation? We've collected some words so you don't forget the animal travel essentials.

In this blog we provide simple checklists and advice for travelling with a cat or a dog by car, for camping trips and for flying.

Enjoy and have a great trip.
Oh, and make sure you download Joii to your smartphone for nurse and vet care while you're away.
It's all about comfort. And think, is this trip essential and what's best for your pet?
Does your pet get car sick?

What about mobility in and out of the car?

Is your pet better at home with a carer?
Always confine your dog
Use a crate or a harness. Take rest stops regularly for leg stretching, toilet stops and refreshment.


Never leave an animal in a parked car
Even on a cool day. Temperatures can change quickly, things can get stressful and it's simply not fair.
Consider if you should take your cat
A lot of cats get stressed when they are taken away from their home territory which can negatively impact their welfare. Try to take your cat on essential trips only and find a trusted cattery or cat sitter to keep them company while you go away.
Your pet road trip checklist

Download Joii to your smartphone

Pack food and water for the entire trip

Have some treats and rewards handy

Stash poop bags or a litter tray

Keep a lead handy

Create comfort with blankets and toys

Carry a picture of your pet in case you're separated

Tag your pet with vital info and contact details

Take sunscreen for noses and bare exposed skin

Talk to a Joii vet or nurse to make sure you have everything covered

Check the GOV UK website for rules on where you are travelling to
Make sure the spot is pet friendly. Visit your vet to make sure your pet is up to date and supplied with any medications and vaccinations. Also think ahead about fleas, ticks and other preparations that might be needed when you get there. Your Joii vets and nurses can help.

Always keep your dog on a leash
Roaming free is great for adventure time and play, but remember it's an unfamiliar location. Nobody wants to get lost or into a confrontation with an unknown animal.


Your pet camping checklist
Proof of current vaccinations

A spare lead and collar

Cleaning supplies

Brushes and combs

Treatments and tools for fleas and ticks

A pet towel

Your pet's bed and favourite blanket

Life jacket if any boating will be involved

Coats or clothing for changing weather

Have Joii handy on your smartphone



If it's best for your pet overall to be with you, and you can take them, then do it. Pets are family members and families love to be together. But planning is essential to help everyone and all pets to get the best out of their time away.
Have a lovely trip.
Get closer to pet care with Joii

Join our mission to improve the lives of pets, vets and people. We're making high quality pet healthcare accessible and affordable for all. Wellbeing is a huge priority, we fight for the rights of vets and we believe in choice. With groundbreaking AI we're changing the pet care future.