Pet Passports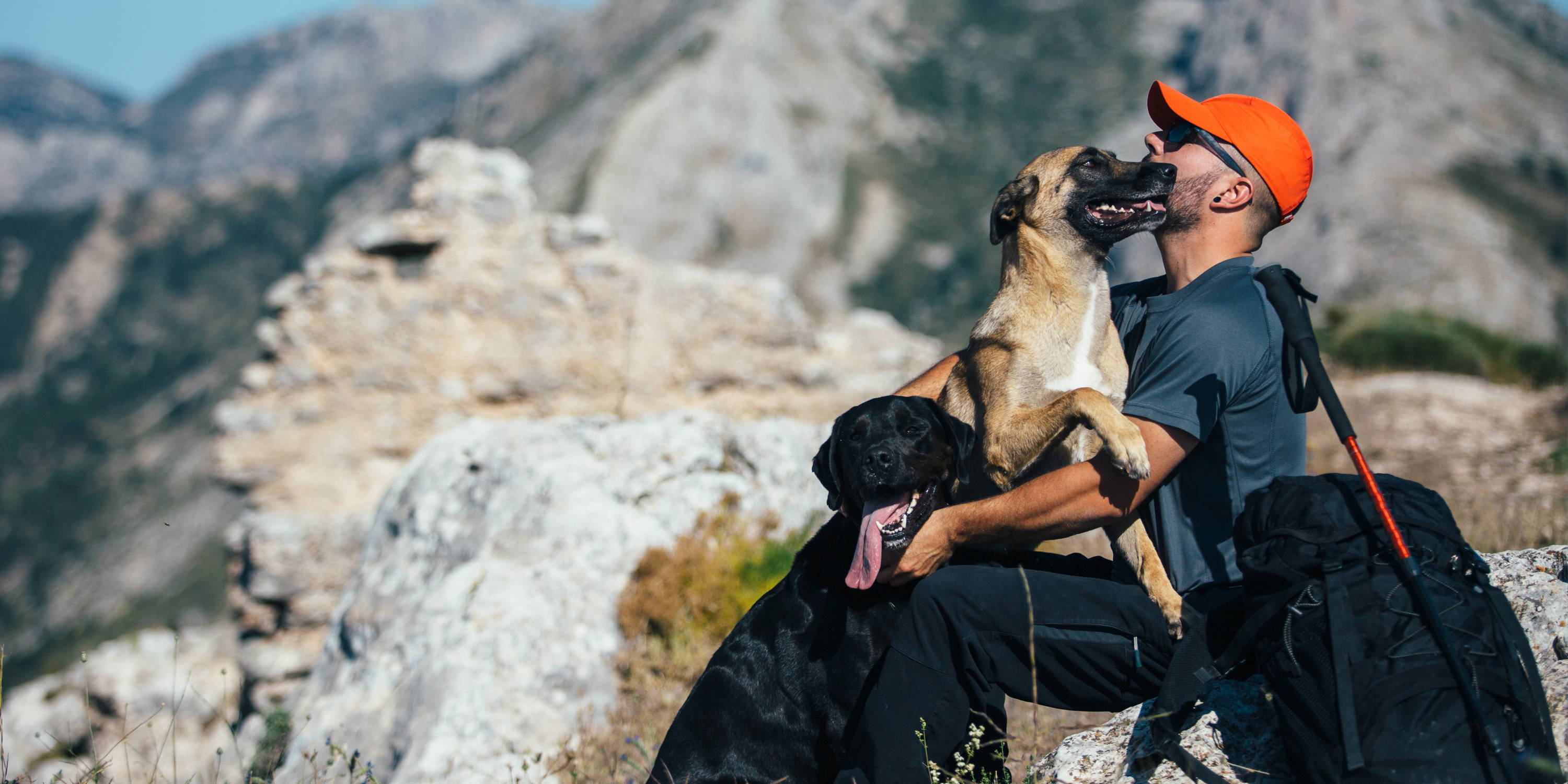 Taking your pets abroad and bringing them home

First thing's first, it's best to start planning taking your pet abroad months in advance of your trip. There is a lot of planning and paperwork that goes into this going smoothly!
Since Brexit, there are new rules for travelling abroad with your cat, dog or ferret from Great Britain. What you need to do depends on the country you're going to. And there's different advice for travelling to EU and non-EU countries.
You'll need an EU pet passport, an animal health certificate or an export health certificate. There are also things to think about for getting back into Great Britain. Read this article to see what's needed to travel from Great Britain to the EU, from Great Britain to non-EU countries and for getting back into Great Britain with your pet. Oh, and always check the latest government advice.
So, what is a pet passport? It's a legal document about your pet. It includes date of birth, microchip number, information about the owner and a pet description. It helps authorities if your pet goes missing and it contains vaccine records for proof of fitness to travel.

What you need to travel from Great Britain to the EU with your pet

Pet passport - If your pet passport was issued in Great Britain then you'll need to get an animal health certificate instead. If your pet passport was issued in Northern Ireland or another EU country, then it can still be used for travel.
Animal Health Ceritificate - These are a lot like a passport. It includes owner details, proof of vaccinations and where you're travelling to. You'll need an AHC issued within ten days of your departure date. You'll need one of these each time you travel from Great Britain. Make arrangements to get an animal health certificate from a licensed vet. It should cost around £100. Make sure you pet's microchip number is on here.
Valid rabies vaccine - Check with your vet if a booster is due. You need this 21 days before you leave.
Microchip - Your pet needs a microchip before or at the same time as their rabies vaccine.
Tapeworm treatment - Needed for dogs if you're going to Malta, Norway, Finland, Ireland or Northern Ireland. You'll need to treat your pet with the tapeworm treatment no less than 24 hours and no more than 5 days before you arrive at your destination.
These requirements all apply to assistance dogs too.
What you need to travel outside of the EU with your pet

Export health certificate - This will prove that your pet meets the health safety requirements for the place you're headed. To get an export health certificate, simply apply online and then ask your vet to sign it. Your vet will check that your pet meets the requirements to be fit for travel outside the EU. You'll need an EHC for each animal you're taking with you.
Check local rules for quarantine - Some places require quarantine when you enter to minimise the spread of infectious diseases to local pets and native wildlife. It's generally becoming less common and quarantine stays are becoming shorter, but it always pays check.
Rabies vaccine - Dogs, cats and ferrets always need a rabies jab to travel. Pets need to be minimum 12 weeks old before they can be vaccinated against rabies. Rabies boosters are annual and you won't be able to travel on an expired one. Get the chip first and the vaccine second, otherwise you need to get the vaccine again.
What you need to travel with your pet into Great Britain

Microchip

Rabies vaccine - 21 days before travel
Tapeworm treatment - Between 5 days and 24 hours before arriving. It must be a treatment approved for use in Great Britain and must contain prazinquantel or equivalent.
A valid pet passport - Issued in the EU or from another listed third country. Check the government website for information.

An animal health certificate - Issued in Great Britain for travel to the EU. The same AHC can be used to return to Great Britain up to four months after issue.
A GB pet health certificate - For travel into Great Britain only
Support for travelling with your pets abroad

The UK government staff a Pet Travel Scheme. This should be your first port of call for any queries about travelling with pets out of or into Great Britain.
UK Gov Pet Travel Scheme Helpline
Telephone: 0370 241 1710
Monday to Friday, 8.30am to 5pm (closed on bank holidays)
Contact a Joii nurse
If you've not yet downloaded the Joii app, it's free in the Apple or Play Store. Joii veterinary nurses are available to speak to on video calls during practice hours for free. Vets are available at a fixed rate of £24 day or night.

Joii puts pets, vets and people first

Wellbeing is at the top of our priority list. That means simpler access, less travel, less stress and more care. We're fighting to improve the lives of vets and nurses and we're giving you freedom, access and choice. Together we're making pet care more accessible and affordable for all.