9 cool things to do with your dog this summer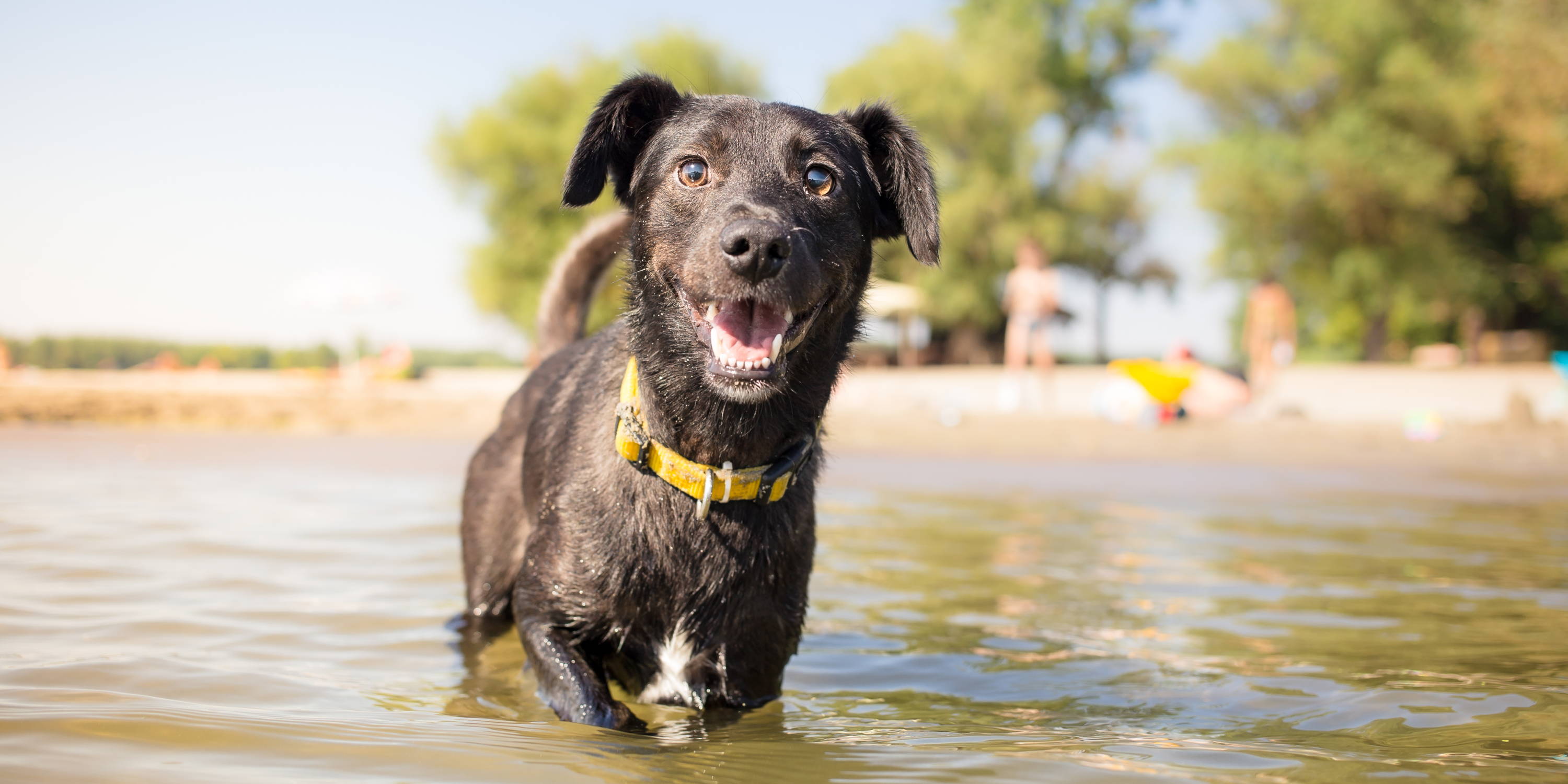 9 cool things to do with your dog this summer

Sun, fun and paddleboarding?

At Joii, play is always top of any list we can think of creating.


For our dogs, but also for our own wellbeing.

And in the summer months, we can really do good by getting outside and feeling the sun on our skin and the air in our lungs.


Walks are great, but they can get samey and sometimes it's a good idea to just forget your troubles and embrace a bit of random Joii with your best mate.

From wild swimming to paddleboarding, there's a whole world of summer fun out there for you and your doggy. And don't forget, these activities are suggested during cool summer days with temperatures suitable for your dog.
9 cool things to do with your dog this summer

It always makes sense to cool off on a hot day. Dogs love a dip and if you find the right spot, maybe you can even jump in too. Go for it. Look for dog-friendly water spots and head for the water. Maybe pick up a Kong Water Wubba from the Joii pet shop.
Garden plants get thirsty in the summer months, and this is prime time for some dog fun. Dogs enjoy a light sprinkle, or chasing the spray from the hosepipe, or even a full-on soak and shake before a towel down.
Dog yoga. You know that moment when you roll your mat out and it's a cue for your dog to sniff around your sun salutations? Well why not embrace it? Instead of practicing alone, take a chill approach to an interactive yoga cuddle with your hairy lunatic. Om.
Your dog will have an awesome time chasing it, catching it and bringing it back. Perfect for a wide open space like a park, the beach or out in a field somewhere sunny. Delightful.
5. Build an agility course

Yes. Use rope, baskets, tables, chairs, tubes, boxes, plastic plant pots and other such wonders. Anything that looks like your dog could have a good time jumping through, hiding in, running around or tugging. And don't pretend that you don't love it too.
Find your inner child and have a blast. Dogs love searching and sniffing, so give them the ultimate find. You! Or if you're far too mature for such silliness, you could hide a favourite toy or snack.
They hang in the air and provide stimulation to play with, jump at, waft around and pop. Always remember the classics. Bubbles are a big source of floaty dog joy.
A typical game to play with your dog. But change things up by buying a new toy to pull on, like a Kong Tugger Knot Moose (we love these names) available in the Joii pet shop.
9. Stand up paddleboarding

It's all the rage. Rent a board or join a group and get some expert tuition. You'll need a bit of practice and expect to fail, but in the end you get outside, you get wet and have quality time with Mr Woofenhaus. Google 'paddle boarding near me' and get adventurous.
Put pet care in your hands for the whole of summer

Join our mission to improve the lives of pets, vets and people. We're making high quality pet healthcare accessible and affordable for all. Summer wellbeing is a huge priority, we fight for the rights of vets and we believe in choice. With groundbreaking AI we're changing the pet care future. And remember, make play a priority, not just for the summer but for the whole year.