The modern vet practice for London Colney pets
Register now & get

a free online vet consultation.
🟢 606

pets pre-registered at the practice
Address
7-9 Haseldine Rd
St Albans, AL2 1RR
Speak to a vet from just £28, any time, any day. designed to reduce vet-stress. A new modern practice, designed with your pet in mind. Brought to you by the same 5* Joii service already accessed by over 300,000 UK pets.
First in-practice consultation, £53
Dog annual vaccine, from £46
Cat annual vaccine, from £39.50
Dental scale and polish, from £179.28
Founded by vets in 2018, we believe in pets & people before profit.
That means great pet care without it costing silly money or taking months to get an appointment. That's why we set more affordable pricing. That's why we give everyone access to trustworthy care and advice through the Joii app.
We're on a mission to revolutionise pet care.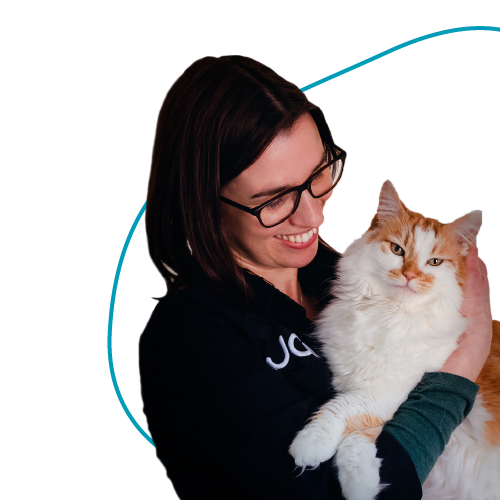 70%
of pet issues can be solved via video call with a Joii vet, which is why we provide both in-app and in-practice care (saving you time and money). Cool, right?
Register now by answering a few simple questions: